How to Request a Home Visit
Most home visits are usually reserved for terminally ill, housebound or very sick patients.
Please remember that a home visit is not your right. Under a GP terms of service, it is actually up to the doctor to decide, in their reasonable opinion, where a consultation should take place.
If you are too ill or physically unable to get to the surgery and need a home visit please phone before 10.30am. If you are not sure whether you need a visit please discuss this with the receptionist or doctor. Our receptionists are trained to ask for information regarding the visit in order to determine its urgency.
We are not an emergency service and it is not always possible to interrupt the doctor for non-urgent matters.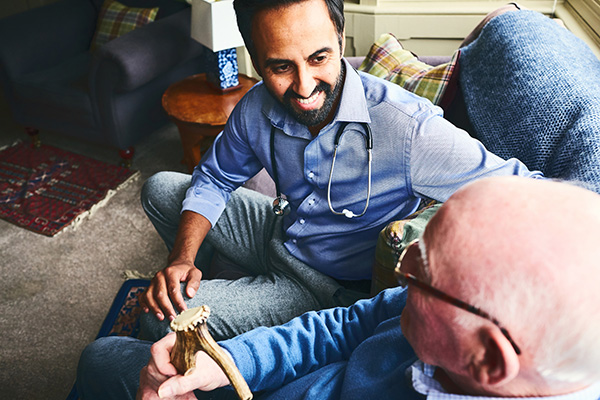 Visits are shared out between the doctors and our nurse practitioners it is not usually possible to specify a particular individual for a home visit.
Should home visits be required out of hours, these can be arranged by contacting the NHS 111 service.