Contact Us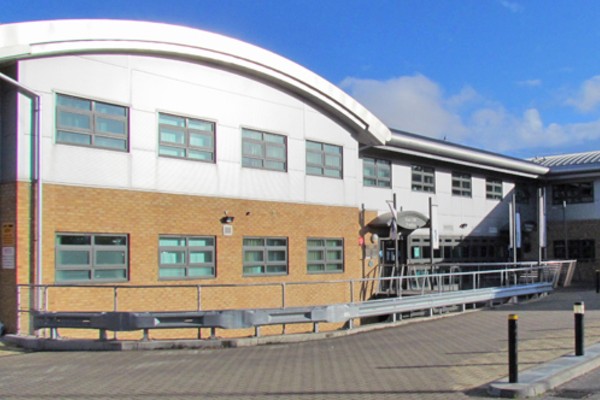 East Cliff Practice

Dumpton Park Drive
Ramsgate
CT11 8AD

 

Tel: 01843 855 800
For medical enquiries:

For non-medical enquiries:
The surgery is open from 08:00 to 19:00 Monday to Friday (Tuesday until 20:00 by appointment) (excluding bank holidays) (Phones are open 08:00 to 18:30) and 08:00 to 10:30 on Saturdays (no telephone access). 

We encourage you where possible to telephone rather than attend the practice to book an appointment. You are required to wear a mask or face covering whilst on the premises.

 PLEASE NOTE all consultations are by appointment only, we are sorry we do not offer a drop in service.
See a map of our location and how to reach us
For Sat Nav: Use CT11 8AD
Appointments and Repeat Medication can be booked or requested online via Patient Access. See our Online Services tab on our home page
Helpful Telephone Numbers
East Cliff Practice
Acute Emergency
 
999
Appointments & Enquiries
 
01843 855800
Appointment Cancellations
 
01843 855800
Out of Hours (6:30pm to 8:00am)
 
111
 
 
 
Dental Help
DentaLine - Emergency Dentist
 
01634 890300
Help finding a dentist
 
0808 238 9797* 
Text 0794 309 1958
 
 
 
General Help
AA (Alcoholics Anonymous)
 
01227 455557
Age Concern
 
01843 592117
Child line
 
0800 1111
Citizens Advice Bureau
 
01843 225973
Cruise (Counselling for bereaved)
 
01843 860857
Kent Police
 
101
Newington Clinic 
 
01843 255200
No. 38 (Drug Addition Advice)
 
01843 596638
Relate (Marriage Guidance)
 
01227 766094
Samaritans
 
116 123 
Social Services
 
01843 860000
Thanet District Council
 
01843 577000
 
 
 
 
 
 
Hospitals
 
 
Kent and Canterbury Hospital
 
01227 766877
Queen Mother Hospital – Margate
 
01843 225544
 
 
 

* means - mobile networks may charge the caller

East Kent NHS Trust Phlebotomy Services

This is now an appointment only service and they do not accept patients as walk ins. This is to control the footfall through the hospital sites during and after the height of the pandemic and to reduce the time patients spend in our waiting areas.

Instead, please book your blood test appointment online here. If you are unable to do so for any reason, there is a booking test line, 01227 206739 open between the hours of 8:30 - 4:30 Monday - Friday